CASA RABBANI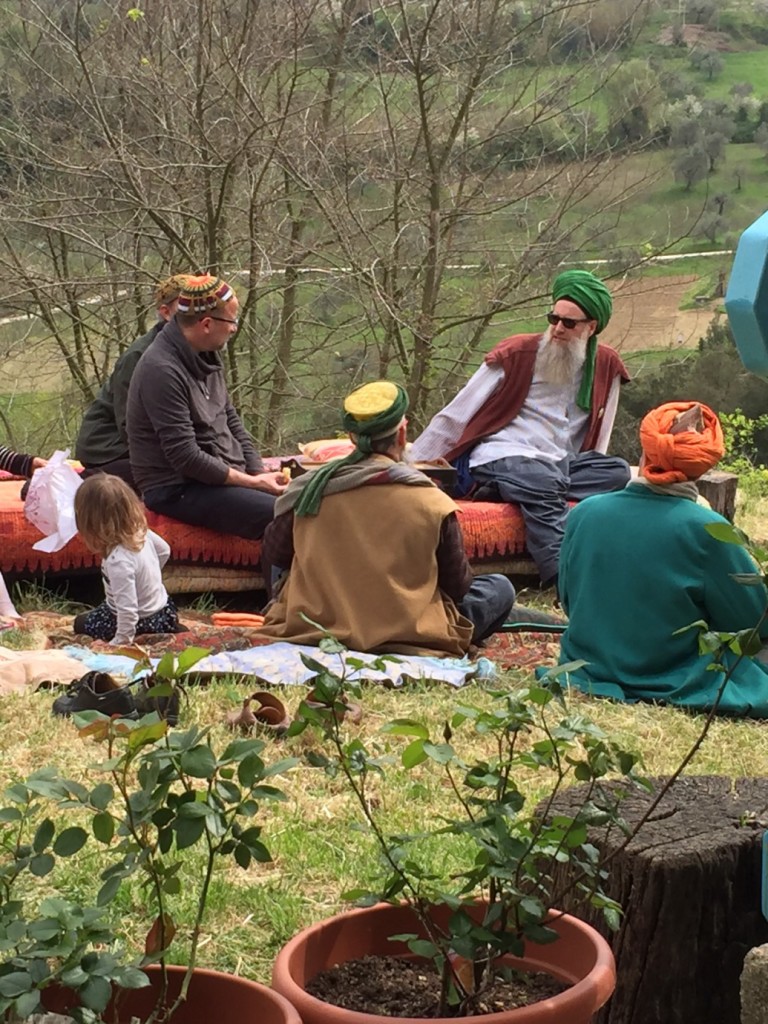 Casa Rabbani, our dergah –meeting place –  in Amelia, is open to everyone.
Amelia is a medieval city in the heart of the green and mystic Umbria region, the home land of St Francis of Assisi, not far from Assisi, Perugia, Todi, Gubbio and 50 minutes from Rome.
Amelia, with a height of 540 mt, is a very old city, among the eldest inhabited center in Italy, built before 1100 B.C. The old city is surrounded by a very scenographic 2 km of megalithic cyclopean stones wall dating the VII century B.C., together with parts of the Roman and medieval walls. It has six main old doors. A medieval cathedral, the Duomo, and the 18th c. wooden theater are also points of interest, together with many outstanding Renaissance buildings. Few steps from the main door Porta Romana, the little church of the 5 Sources where St. Francis used to sit under the pergola to preach.
A direct train from Fiumicino airport reaches Orte railway station, 25 minutes from Amelia.
Casa Rabbani can be reached with a ten minutes walk from the center of Amelia, and few buses are connecting to the main nearest cities. In case, we are glad to pick you up at the train station.
Most welcome!
****************
Casa Rabbani is a dergah, our dervish meeting place. A shelter where the dervishes live, meet, pray, praise and work together.
"This place is the house of God. It is your house. Therefore the first thing we practice here is respect.
What is respect? It is the absence of the will to change someone or something.
This place must be a house of respect and devotion. This is why we are here: to shift from emotion to devotion.
When you keep yourself in respect and devotion, you forget about yourself, your emotions and your situation. If you are fixed in them and you always remember your emotions, then you live inside of them.
If you look into Life you look into God. If you only look into your situation you cannot look into Life, you are just dominated by your ego.
Because when you look in your situation you want to judge it, you want to change it. But you cannot. Life has to be lived as it is, not to be changed.
In your situation you can only see misery, sadness. If you look in Life, in God, joy is there. Only God can give you happiness.
You want to become happy into your situation. But there you cannot touch happiness because happiness is only in God.
Therefore we put this house first in the name of God. This should be your intention. We want to make it a garden, a garden of God, a garden of happiness."
Sheikh Burhanuddin Herrmann
******************