THE DAY OF EID UL FITR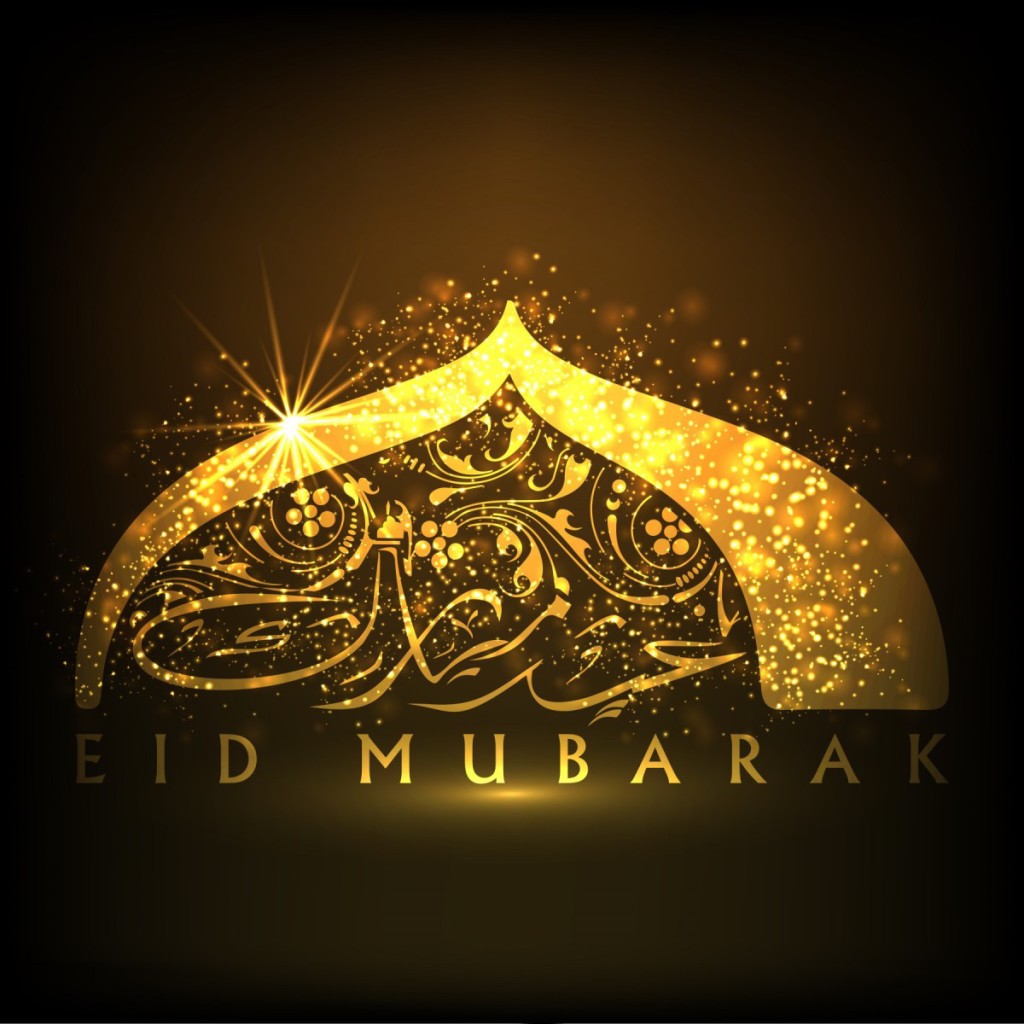 (see Post: RAMADAN KARIM)
In a week, on next Tuesday 5th July most probably, according the moon view,we will celebrate Eid al Fitr. The local mosques usually offers the following times for the Eid prayer: 8.30, 0r 9.30, or 10.30.
It is important to offer Zakat al Fitr before Eid, and to eat something before and after Eid.
Zakat
Ramadan is also the month of generosity and you should give zakat, the offer, one of the five pillars of Islam together with fasting, the sacred pilgrimage, prayer and the testimony of faith. Zakat is the fortieth part of the surplus of what you need to live for a year, and must be given. Everyone should do it. Then there is instead Zakat ul Fitr which everyone has mandatory to offer even if it he the poorest in the world, and corresponds to the price of a kilo of wheat. Today we can simplify donating 20 euros according to your possibilities, that should be given for each member of your family. You can donate them to whoever you want, usually a needy family that you know, or to concentrate them on a project.
Eid al Fitr
It is then the big celebration for the last day of Ramadan in which you cannot fast.
It is good to observe the day that is celebrated in your own local community.  The day of Eid you should eat breakfast before the prayer. You try to be generous in giving to those who need it (zakat) and you perform a special prayer that you can follow in the nearest mosque in the morning at different times, usually 8:30, 9:30, 10:30.
 It's the most important celebration of the year. Traditionally you wear nice and fresh clothes, the men use perfumes, and if possible it is celebrated in community, and then the lunch is with the brothers and sisters exchanging small gifts.
After breaking the fast on the Eid day, then you may fast for the next six days. It  is sunnah, that is a habit of the Prophet Muhammad, peace and blessings be upon him.
 Of course the following six days fasting will not be easy but it is an act of love, it will be sweet.
Traditionally, they sacrifice a sheep or a mutton, or you may contribute with a sum of money to those who will do it for you and then will give you some of the meat to share with the poor people.
It is recommended to arrive in time to the mosque and to walk back home following a different way than the one made coming. 
It is necessary the complete ablution before prayer. It  is nice to pray Eid outside the mosque, on the carpets arranged for that purposed.
Then you should also recover the days of fasting that you missed during Ramadan. There is time until next Ramadan.
We should observe on the day of Eid are as follows:
1 – Doing ghusl (full ablution) before going out to the prayer.
The reason why it is mustahabb is the same reason as that for doing ghusl before Jumu'ah and other public gatherings. Rather on Eid the reason is even stronger.
2 – Eating before going out to pray on Eid al-Fitr and after the prayer on Eid al-Adha:
Part of the etiquette is not to go out to pray on Eid al-Fitr until one has eaten some dates, because of the hadith narrated by al-Bukhaari from Anas ibn Maalik, who said that the Messenger of Allah (peace and blessings of Allah be upon him) used not to go out on the morning of Eid al-Fitr until he had eaten some dates… of which he would eat an odd number. Al-Bukhaari, 953.
It is mustahabb to eat before going out to emphasize the fact that it is forbidden to fast on that day and to demonstrate that the fast has ended.
Whoever does not have any dates may break his fast with anything else.
3 – Takbir on the day of Eid
This is one of the greatest Sunnahs on the day of Eid because Allah says (interpretation of the meaning):
"(He wants that you) must complete the same number (of days), and that you must magnify Allah [i.e. to say Takbir (Allahu Akbar: Allah is the Most Great)] for having guided you so that you may be grateful to Him"
[al-Baqarah 2:185] 
It was narrated that al-Waleed ibn Muslim said: I asked al-Awzaa'i and Malik ibn Anas about saying Takbir out loud on the two Eids. They said, Yes, 'Abd-Allah ibn 'Umar used to say it out loud on the day of al-Fitr until the imam came out (to lead the prayers).
Saying takbir when coming out of one's house to the prayer place and until the imam came out was something that was well known among the early generations. This has been narrated by a number of scholars such as Ibn Abi Shaybah, 'Abd a l-Razzaaq and al-Firyaabi in Ahkaam al-Eidayn.
Description of the takbir:
Allaahu akbar, Allaahu akbar, laa ilaaha ill-Allaah, wa Allaahu akbar, Allaah akbar, wa Lillaah il-hamd (Allaah is Most Great, Allaah is most Great, there is no god but Allaah, Allaah is Most great, Allaah is most great, and to Allaah be praise).
4 – Offering congratulations
The etiquette of Eid also includes the congratulations and good wishes exchanged by people, no matter what the wording, such as saying to one another Taqabbala Allaah minna wa minkum (May Allah accept (good deeds) from us and from you" or "Eid mubaarak" and other permissible expressions of congratulations.
Offering congratulations was something that was well known among the Sahaabah, and scholars such as Imam Ahmad and others allowed it. There is evidence which suggests that it is prescribed to offer congratulations and good wishes on special occasions, and that the Sahaabah congratulated one another when good things happened, such as when Allah accepted the repentance of a man, they went and congratulated him for that, and so on.
5 – Adorning oneself on the occasion of Eid.
On Eid it is sunnah to wear your best clothes. Al-Bayhaqi narrated that Ibn 'Umar used to wear his best clothes on Eid.
6 – Going to the prayer by one route and returning by another.
It was narrated that Jaabir ibn 'Abd-Allaah (may Allah be pleased with him) said: On the day of Eid, the Prophet (peace and blessings of Allaah be upon him) used to vary his route. Narrated by al-Bukhaari, 986.
It was said that the reason for that was so that the two routes would testify for him on the Day of Resurrection, for the earth will speak on the Day of Resurrection and say what was done on it, both good and bad.
And it was said that it was in order to manifest the symbols of Islam on both routes, or to manifest the remembrance of Allaah (dhikr). And it was said that it was in order to attend to the people's needs, to answer their questions, teach them, set an example and give charity to the needy, or to visit his relatives and uphold the ties of kinship.